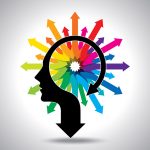 Southern Alberta Brain Injury Society (SABIS) is dedicated to helping adults with acquired brain injuries obtain the supports and services they need to live as independently as possible in the community.
SABIS offers supports and services for clients living in Calgary and the surrounding region. Our service coordinators provide resources, make referrals, assist with applications, and engage in informal advocacy and emotional support. In addition to service coordination we offer support groups for both clients and caregivers, and deliver presentations to increase awareness and education of the effects of brain injuries on individuals and their support networks.
For more information, please refer to the Frequently Asked Questions (FAQ) section.
Vision
SABIS promotes open and inclusive communities for all persons regardless of the severity of their injuries.
Mission
SABIS offers lifelong support and services for adults with acquired brain injuries and their families.
Values
Respect, Support, Inclusiveness, Learning and Encouragement
Shane Rempel – Executive Director

Annalise Harris – Director, Operations

Christine Verdone – Service Coordinator

Ethan Rikstad – Service Coordinator

Haley Christensen – Service Coordinator

Dymphny Dronyk – President

Terry Avramenko – Vice President
Ahmed Mushtaq – Treasurer
Rebecca Stares – Secretary
Kimber Pipella – Director
Harvey Olsen – Director
Meghan Maiani – Director
Josh Naud – Director
SABIS began in February 1985 as a family support group. Caregivers joined forces with individuals from community agencies and other community members to discuss the lack of information and support for families supporting adults with an acquired brain injury.