Our

Purpose:

to make life easier for brain injury survivors and those who support them.
Southern Alberta Brain Injury Society (SABIS) is dedicated to helping adults with acquired brain injuries obtain the supports and services they need to live as independently as possible in the community.
SABIS began in February 1985 as a family support group. Caregivers joined forces with individuals from community agencies and other community members to discuss the lack of information and support for families supporting adults with an acquired brain injury.
SABIS offers supports and services for clients living in Calgary and the surrounding region (see map). Our service coordinators provide resources, make referrals, assist with applications, and engage in informal advocacy and emotional support. In addition to service coordination, we offer support groups for both brain injury survivors and their supporters. SABIS also engages in brain injury awareness and educational campaigns, and our team is available to deliver presentations to help people understand the effects of brain injuries on individuals and their support networks.
For more information, please contact [email protected]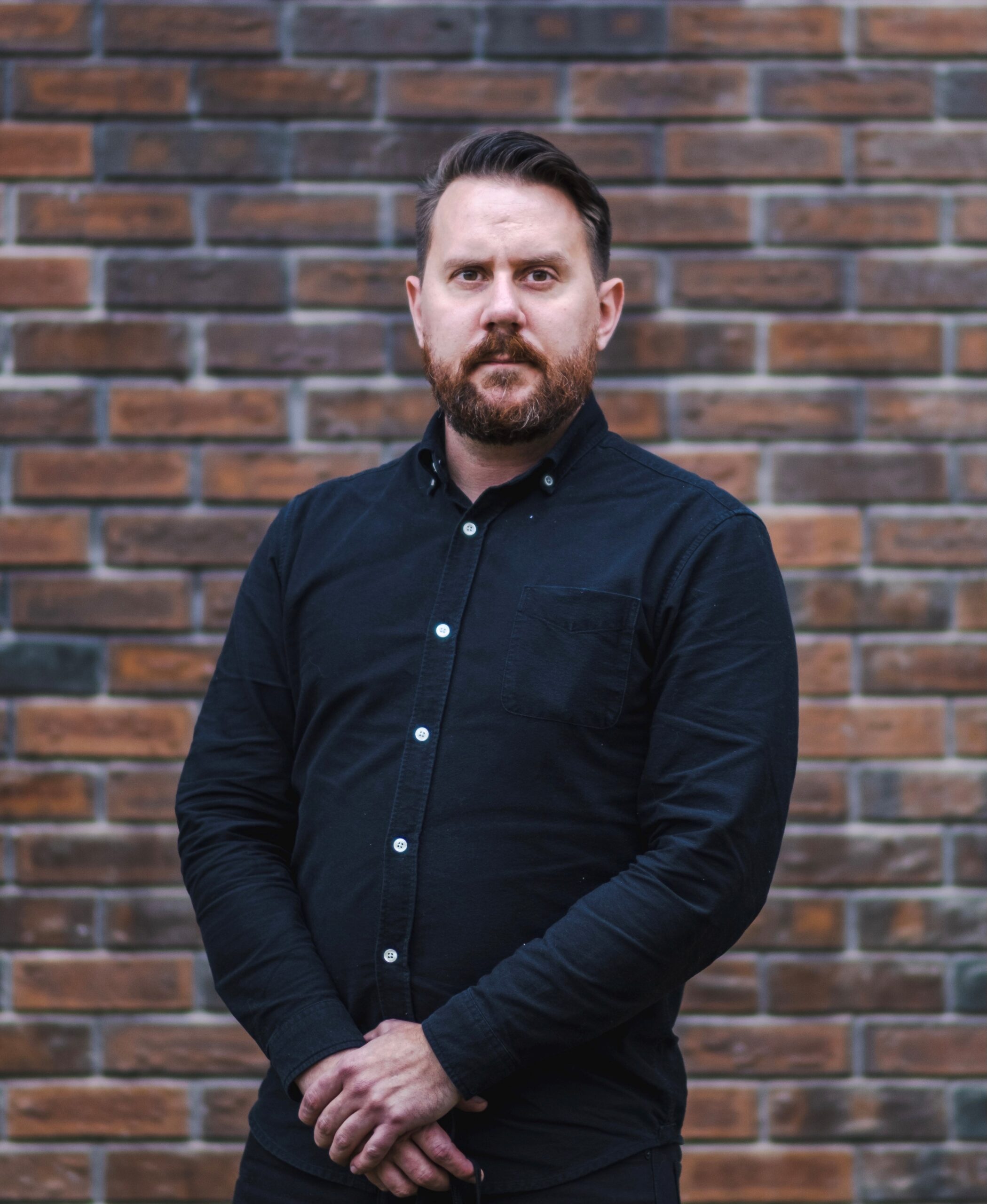 Shane Rempel
Executive Director
With a passion for improvement and community building, Shane Rempel has worked diligently to improve the community around him; a community that is near and dear to him, having been born and raised here in Calgary, Alberta.
Having been personally impacted by the negative effects of brain injury, Shane has been an ardent advocate for greater awareness and supports for those affected by brain injuries. For over a decade, Shane has run a program in Calgary to create awareness, promote prevention of brain injuries, and encourage helmet use. Through this program, Shane is proud to have overseen the distribution of over 500 bike helmets in the City of Calgary.
Shane also has an extensive history in other areas of social services, working most recently on solving the complex issue of youth homelessness, which is also something very close to his heart.
Shane's values are authenticity, trust, kindness, curiosity, and a growth mindset. As it relates to his role at SABIS, Shane says, "leading with curiosity is kind. And authentic curiosity fosters a growth mindset, all of which leads you to space of continuous learning, not in the academic sense, but in a more holistic way – learning about people and learning about new ways to improve your surroundings. I like to take an approach of 'what happened to you?' rather than 'what's wrong with you?', which I think is the difference between being human-centered and curious vs. judgmental and critical"
When not collaborating or advocating, Shane likes to spend his time in the kitchen creating new recipes, or out in the woods, finding peace in the serenity of the great outdoors. He also enjoys the company of friends and family, and of course his cat, Blondie.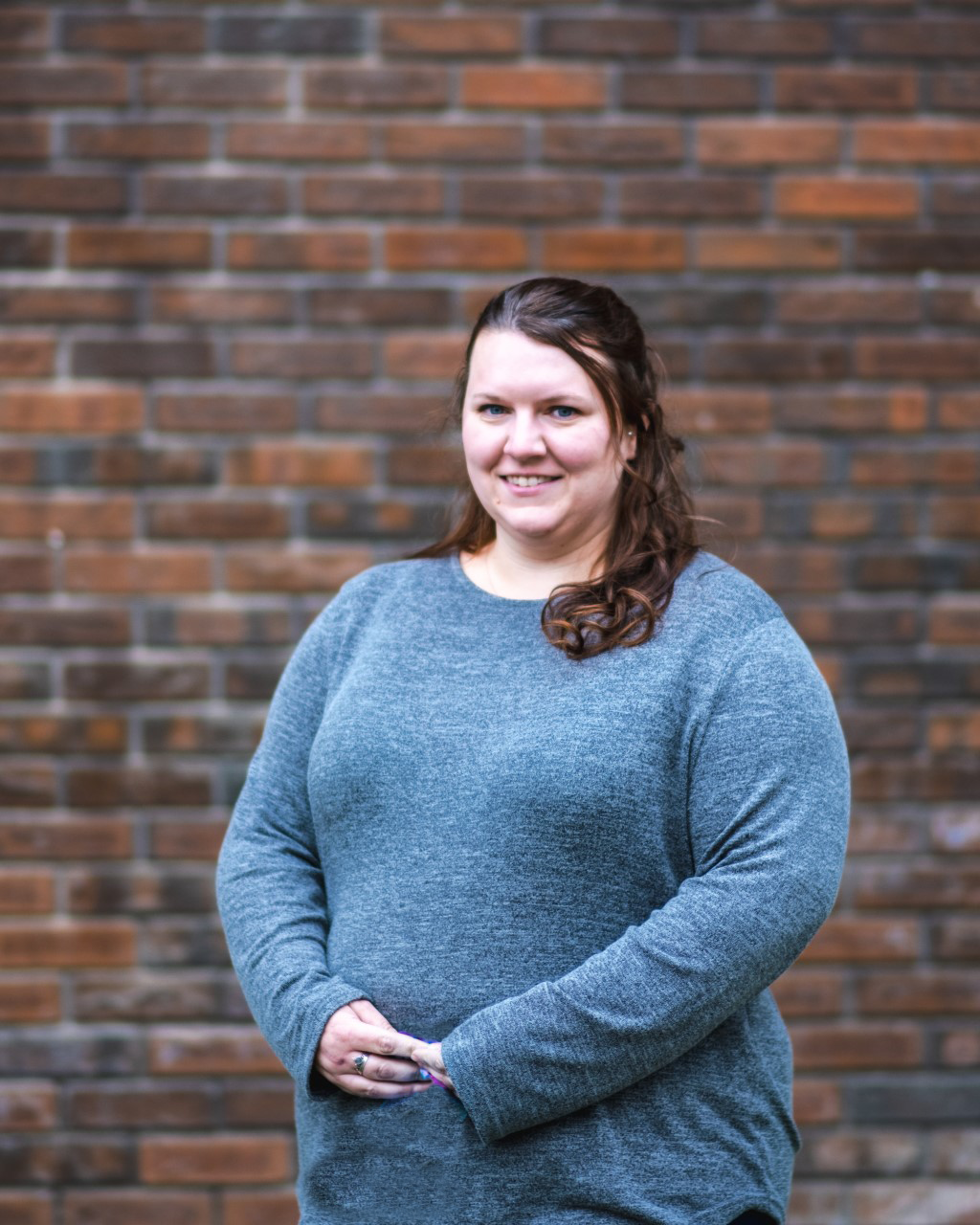 Annalise Harris
Director, Operations
Annalise Harris, or Anna as she is known at SABIS, is a born and raised Calgarian who joined the SABIS team in June 2017. After dabbling in a few educational ventures and completing her Hospital Unit Clerk certification, Anna joined the team as the Administrative Assistant and has worked her way through a number of positions within SABIS, most recently accepting the position of Director of Operations. In her current position, Anna is helping to ensure SABIS clients and staff are supported and the office continues to operate smoothly during a phase of transition and growth, while looking ahead strategically.
Throughout her time at SABIS, Anna's belief that no one should have to navigate difficult circumstances alone has been reinforced. She strives to ensure clients, caregivers, co-workers, and personal connections know they are not alone in their journeys, and that support is available in many forms.
Anna values family, transparency, and integrity. In describing what those values mean to her, Anna says, "It means acting in a respectful, honest, and professional manner. Offering guidance and advocacy but ultimately honoring clients wishes – whether we agree or not – without adding feelings of guilt, while knowing the limits of our support/responsibilities."
Outside of work, Anna has a variety of interests. She enjoys spending time with her family and friends, movies, music, hiking, and caring for her many reptilian pets and dog Maggie. She has recently taken an interest in creative endeavors including making candles and wax melts, seasonal crafts, wood burning, and photography.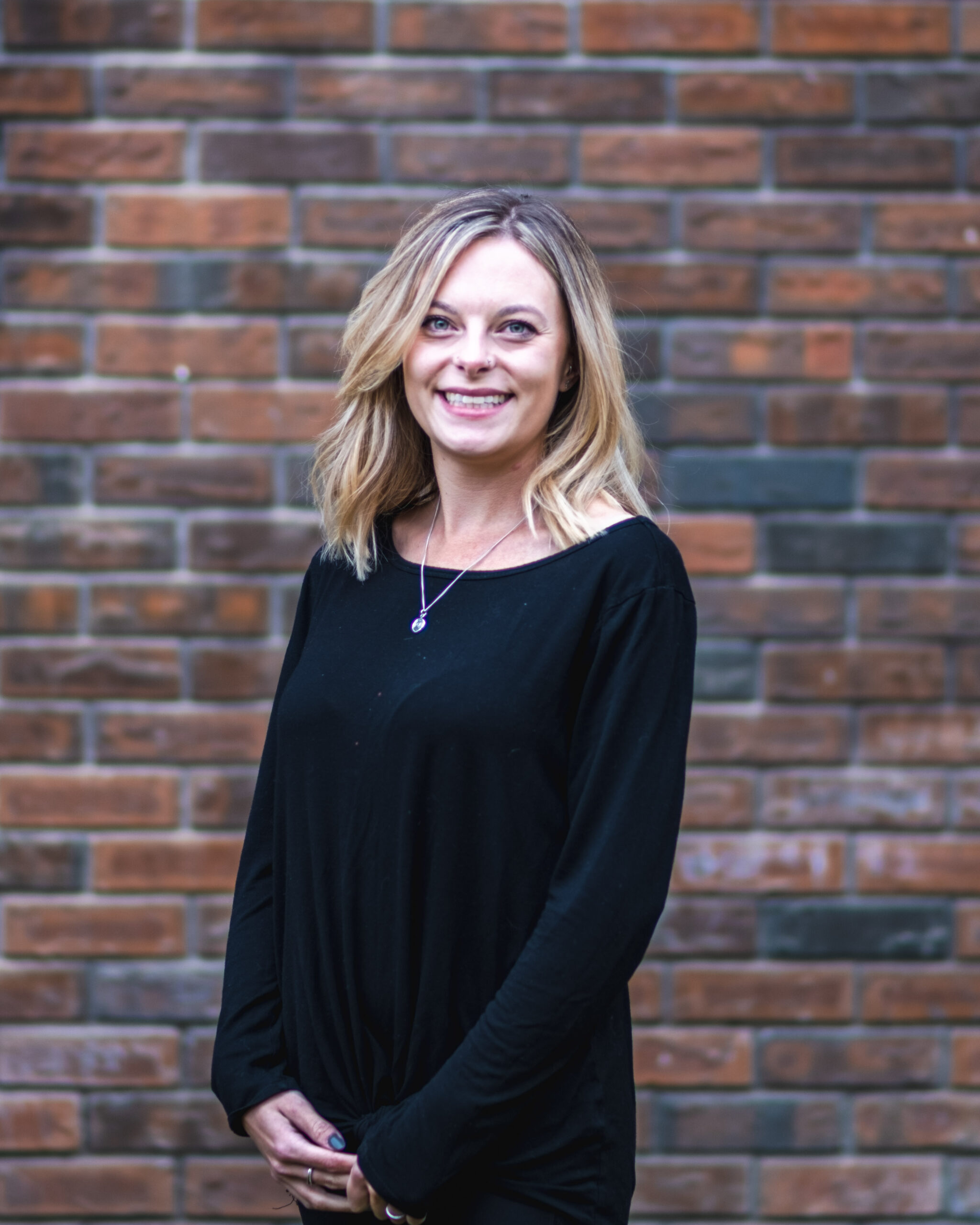 Haley Christensen
Service Coordinator
Throughout her years as a support worker, Haley noticed a strong need for community awareness and personal supports for both survivors and caregivers of folks with Brain Injuries. Haley holds a Diploma in Human Service Work from Okanagan College, as well as certifications in Emotional Freedom Technique (EFT) and Motivational Interviewing.
Prior to working with SABIS, Haley had worked in various social services sectors, including mental health and addiction treatment, supportive housing, and supports for Persons with Developmental Disability. Leveraging the skills she developed in her pervious roles, Haley continues her passion of providing support using a people-first framework.
"Haley values integrity, inclusivity, and safety. Regarding integrity, Haley, in her own words, says, "It's especially important to the work we do because the folks we serve rely on us for support. If we as a team don't stand behind each other and our clients, the work we do would not be successful". And on the topics of inclusivity and safety as her other core values, Haley says, "We must create a safe space for both clients and staff. In my mind it is the only way we will be able to support each other and the people that access our services. We can't be inclusive if we haven't created a safe space"
Outside of the office, Haley enjoys exploring the city's parks, reading, and spending time with friends and family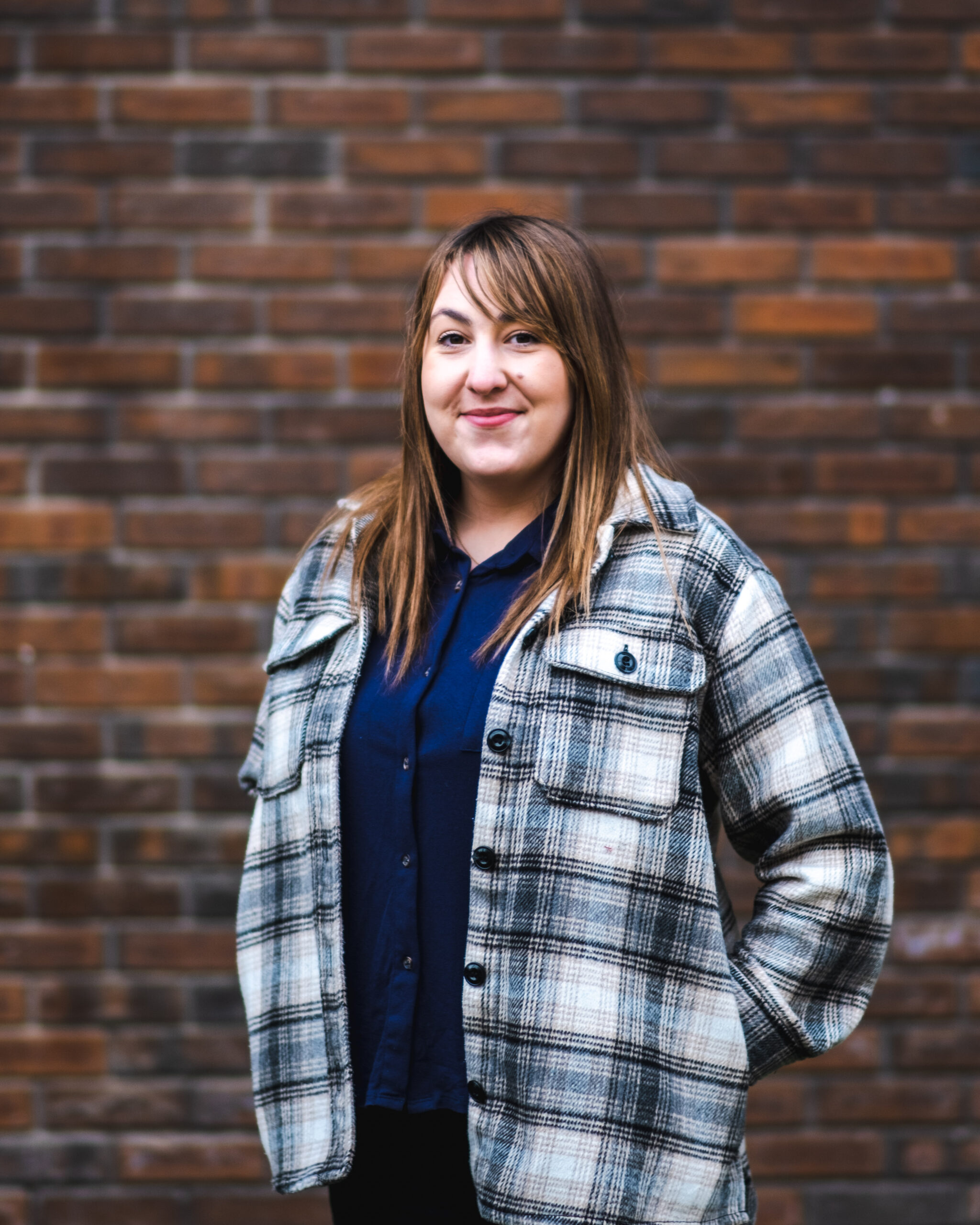 Christine Verdone
Service Coordinator
With over a decade of experience working closely with individuals from various diverse backgrounds, Christine feels that, through her work with SABIS, she is able to alleviate some of the weight that may follow traumatic brain injury. Christine's goal is to provide a platform on which those who she is supporting through this work can build upon to successfully reach their goals.
Christine values kindness and empathy. She tries to promote these values in her everyday work at SABIS, and, as she puts it she's, "doing what I can to make this weird planet a little more tolerable for everyone"
Outside of work Christine enjoys reading biographies and true crime, painting portraits of her friends, watching 90's British sitcoms, venturing on spontaneous road trips, and napping.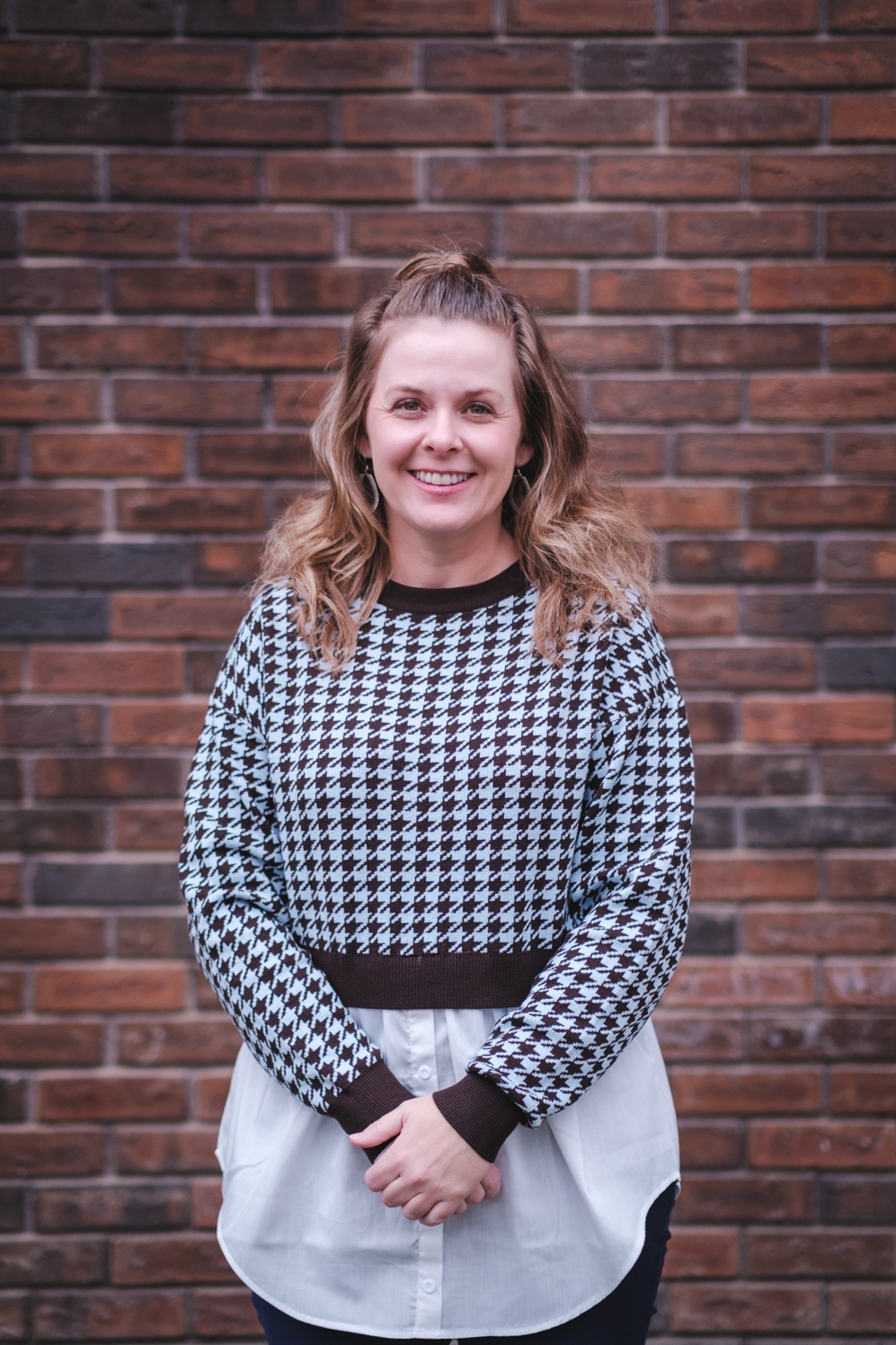 Courtney Simpson
Service Coordinator
Courtney Simpson completed her Bachelor of Social Work in 2010 and has worked as a registered social worker in the NWT and Alberta since.  Courtney also has a Speech Language Pathologist Assistant diploma and a certificate in Home Decorating with almost two decades of professional experience in SK, MB, and Alberta.
 Courtney's social work experience includes mental health counseling, child and family services, adult services, family violence, and emergency social services within various settings and multi disciplinary teams.
Courtney values being human-centered, empowering, and solutions-focused.  She knows that connecting people with the proper supports and resources can be life changing.  In Courtney's own words: "I want people to feel heard, understood, and supported, actively listening to people has only helped me become a better professional and a better person". Courtney values this work and by accepting the position with SABIS, she hopes to continue to grow and expand her professional skills.
 Outside of work Courtney enjoys spin classes, yoga, traveling, dog walking, and working on her private business of helping clients declutter their mind and their home as a clutter coach.
President – Dymphny Dronyk
Vice President – Terry Avramenko
Treasurer – Ahmed Mushtaq
Director – Kimber Pipella
Director – Meghan Maiani
Director – Josh Naud
Director – Bevin Wiley

Our Partners and Supporters